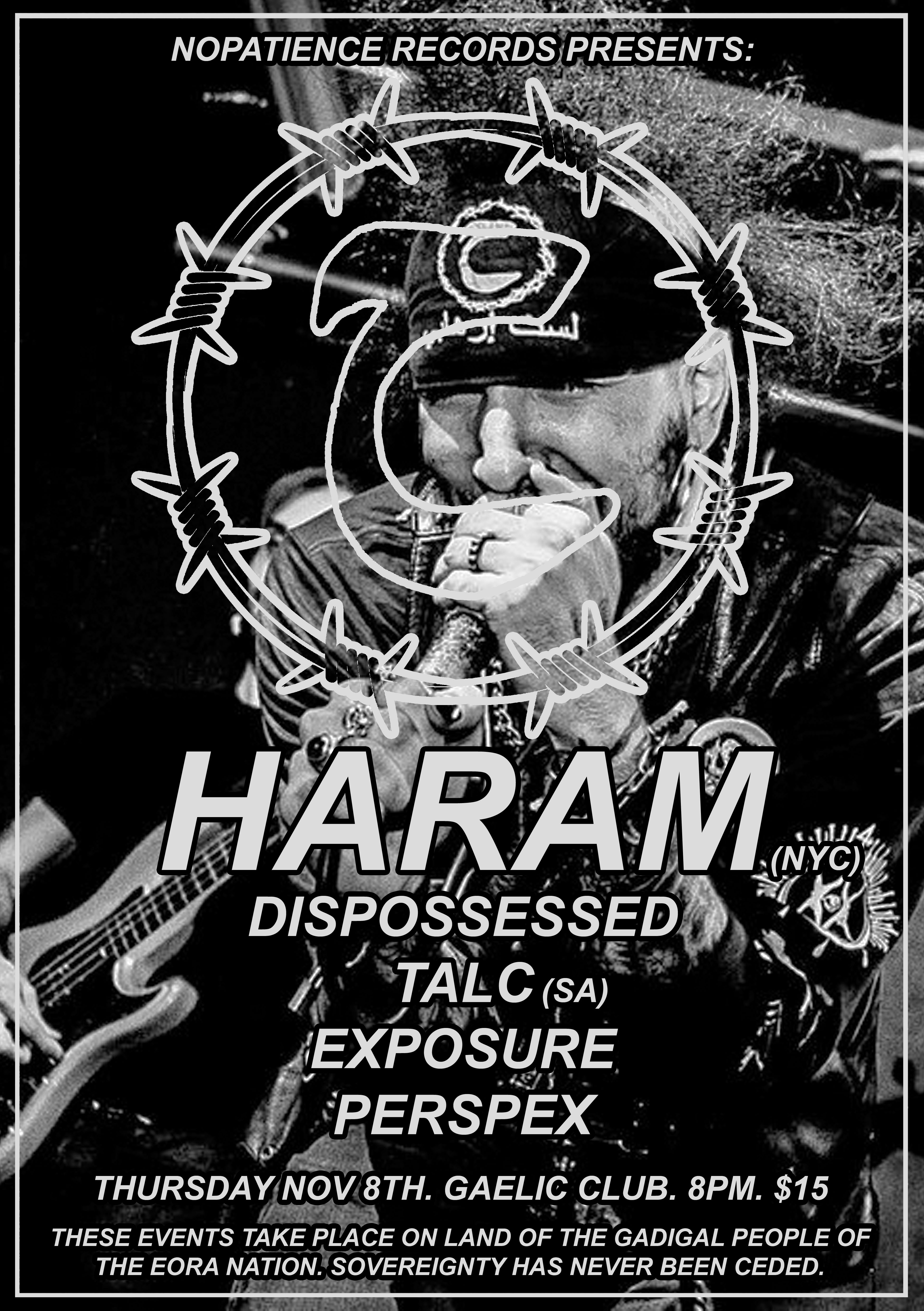 HARAM
(NYC, USA) 2019
There are few bands that can claim the musical and political relevance of New York City's H A R A M! Known worldwide for their intimidating live performance combined with a message as personal as it is political, the band has built a rabid fanbase across the globe since their formation in 2015.

Forming beneath the spiritual shadow of the twin towers, with lyrics sung exclusively in Aarabic H A R A M (meaning 'Forbidden) sing about life for Muslim Americans in the 20 years since the world trade centre came down, the experiences of refugees, the fight against racism, and the ongoing struggle to be heard in a world that sees you as the enemy.

9 shows along the East coast with Adelaide's TALC .